The merry festival of Purim is over, but the month of Adar, the month of joy, continues.
ACF "To You" (2U) and UUJS (Ukrainian Union of Jewish Students) united again, but for the first time on Purim, to bring this lovely holiday to homes of lonely and impoverish people / families in Kiev and Kiev oblast', Cherkasy, Khmelnytsky, Ternopil, Chernihiv …
We are delighted that with the help of our wonderful volunteers and like-minded people, we were able to contribute to the increase of joy and to fulfill the commandments of Purim.
Our "Mishloach manot" were sent different regions of Ukraine that gave the possibility to lonely and poor people to say the blessings given to us on Purim and have the traditional Haman's ears on their table. But most importantly, they were not alone. They felt the unity of our people.
Gifts to the needy and mishloakh Manot to friends is not just a wonderful tradition. This is a symbol of correction of the past error – correction of disunity and selfishness, which led, in fact, to the rise of Aman.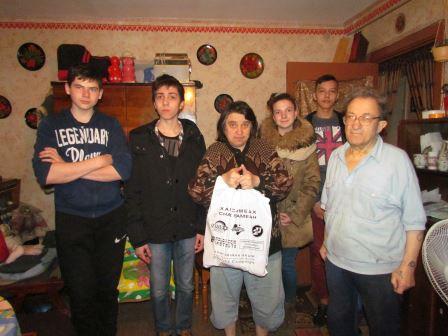 We have fulfilled with joy hearts and homes of those who sharply need care and friendly company.
Our initiative Mitzvah4Purim would not be possible without our partners. Our gratitude goes to:
– ICF "Live Love Laugh Global – Ukraine";
– Charitable Organization "ZHYVE DZHERELO" Regeneration Fund;
– Belaya Tserkov Jewish Community "Mittzvah";
– Khmelnitskiy, Cherkassy, and Chernigov Jewish Community;
– Ukrainian-Israeli Institute for strategic studies named after Golda Meir;
– Religious Community of Traditional Judaism "Masoret";
And of course our words of appreciation go to our wonderful volunteers from different cities of Ukraine, Israel, Spain, and France; to all those who were not ignorant and created this miracle together with us.
"Thanks a million for taking me back to myy childhood memories when my mum baked "umentashes", which fragrance was spreading throughout the apartment. When we asked for another patty, my mother gladly gave it to us, saying that this was our duty to "comment" these days," Zinaid says.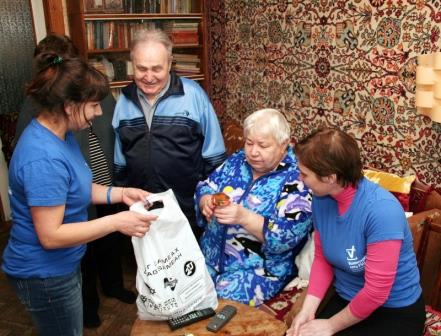 "What would have we done without your support and visits? Life is quite complicated
nowadays, our pensions are minor, tomorrow seems to be frightening, but the visits of your wonderful volunteers and foodstuff they deliver give us hope that we are not forgotten and abandoned. You do bring us joy and supportЭб Valentina says.
Let joy increase all over the world!
#Mitzvah4Purim