It is for the 4th year already when Ukrainian Union of Jewish Student (UUJS) and All-Ukrainian Charitable Fund "To You" (ACF 2U) perform a charitable campaign "Hope4Hannukah", which helps us to light Hannukias at homes of impoverished community members who would have the possibility to taste the spirit of this wonderful Holiday and would receive so needed winter items as gifts. In the frames of this campaign a charitable Hannukah evening takes place for Kiev Jewish Community members.
This year has not become an exception and PinchukAtCenter hosted some 60 people to light the 2nd Hannukah candle on December 7, 2015 with his Excellency Mr. Eliav Belotsercovsky – Ambassador of the state of Israel to Ukraine and Mr. Gennady Polishchouk, NATIV Head.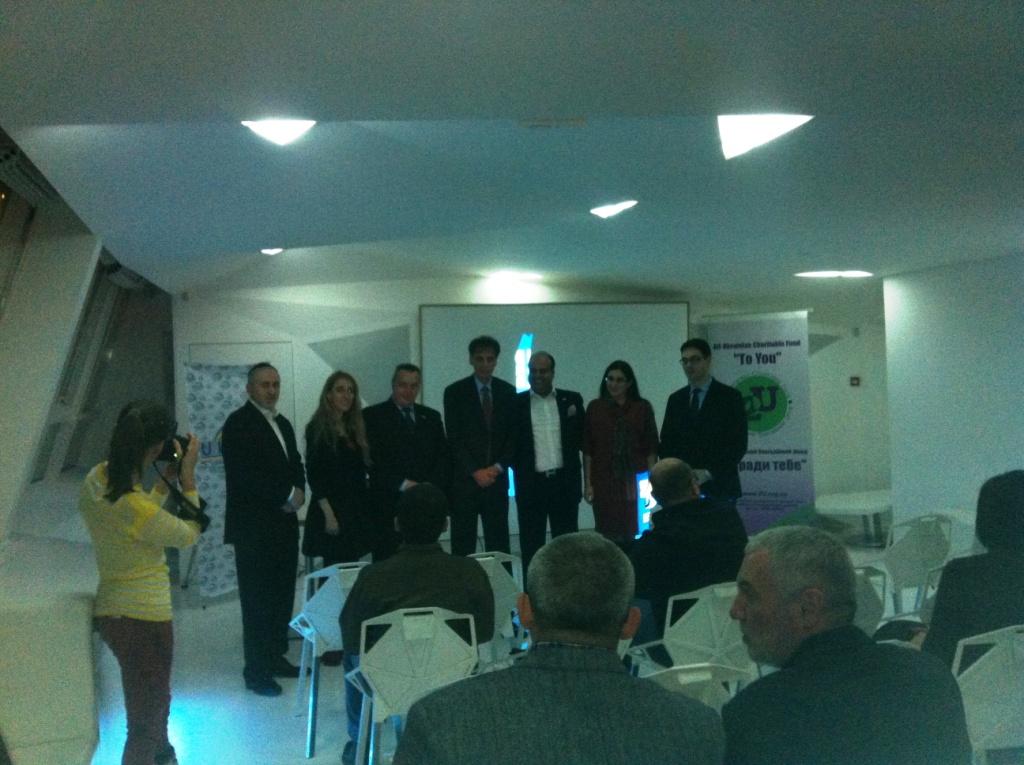 This evening was a unique interactive presentation "The Magical Power of our inner light – Give. Expand" performed by Itzik Amiel (the author of the bestselling Networking book: "The Attention Switch", an International Professional speaker and considered as one of the leading authorities on Networking and Relations Capital globally. He is also the founder of The Power Networking Academy™ and EyeRon™ Group). The subject of this evening presentation was networking and creating relationship cross border – cross cultures through Jewish Tradition. Kosher vine and traditional donuts accompanied by lovely live music performed by Felix Shuster made this event really special.
All funds collected at this evening were spent on support of impoverished lonely elderly community members who do need our help and attention.
Hannukah is going on and we are waiting for our friends and guests in a year.
We can't change the whole world by one home visit but we can change or light somebody's life, which is much more important. And this is a real magic.