The merry festival of Purim is over, but the month of Adar, the month of joy, continues.
ACF "To You" (2U) and J-UP Network (independent initiative of active young professionals) united again for the second time for Purim, to bring this lovely holiday to homes of lonely and impoverish people / families in Kiev and Kiev oblast', Cherkasy, Chernihiv, Myrgorod …
We are delighted that with the help of our wonderful volunteers and like-minded people, we were able to contribute to the increase of joy and to fulfill the commandments of Purim.
Our "Mishloach manot" were sent different regions of Ukraine that gave the possibility to lonely and poor people to say the blessings given to us on Purim and have the traditional Haman's ears on their table. But most importantly, they were not alone. They felt the unity of our people.
Gifts to the needy and mishloakh Manot to friends is not just a wonderful tradition. This is a symbol of correction of the past error – correction of disunity and selfishness, which led, in fact, to the rise of Aman.
We have fulfilled with joy hearts and homes of those who sharply need care and friendly company.
Our initiative Mitzvah4Purim would not be possible without our partners. Our gratitude goes to:
Myrgorod, Cherkassy, and Chernigov Jewish Community;
Center of Volunteers of Cherkassy Hesed Dorot;
And of course our words of appreciation go to our wonderful volunteers; to all those who were not ignorant and created this miracle together with us.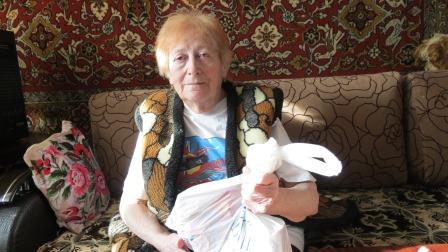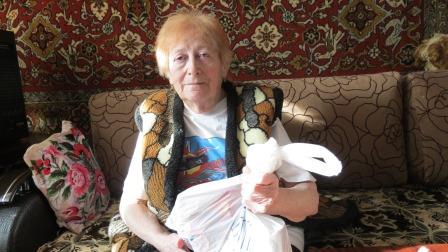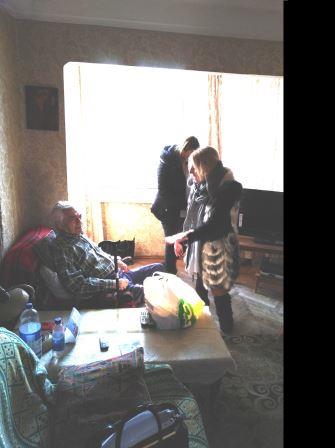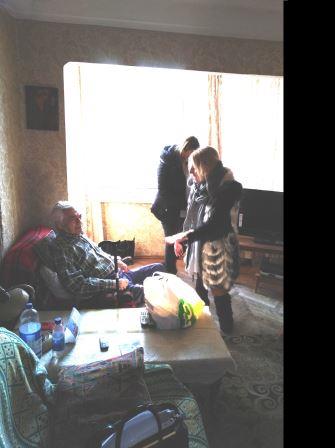 "You've filled our home with joy! You did it! Thanks for thinking about us! Your delicious food would make us happy for a long time as we can't afford anything like that," Polina says.
"It is a real happiness that irrespectively of our difficult times there are so caring people. You deliver kindness and warmth to those who had no more hope to be cared. Thanks a million for managing these visits on Purim itself! Your volunteers visited us exactly on time and gave us the possibility to fulfill the commandment of the four blessings", Igor says.
Let joy increase all over the world!
#Mitzvah4Purim