On November 5, 2014 in the Column Hall of the Kiev Mayor's office held a traditional annual honoring of Righteous Gentiles, Righteous Gentiles of Ukraine and of Babi Yar took place. The tribute was paid to the people who rescued Jews and prisoners of war from destruction during the Second World War.
The event was organized by ACF "To You" (2U), the Jewish Council of Ukraine and Kyiv City Jewish community.
The ceremony was attended by representatives of authorities, foreign embassies, local and international Jewish organizations.
Among guests there were Kiev City Mayor Vitaliy Klychko, Ambassador of Germany to Ukraine Dr. Christof Weil, Deputy of the Israeli Ambassador Itzhak Kagan, Chief Rabbi of Ukraine Moshe Reuven Asman, acting President of the Jewish Council of Ukraine Semen Belman, ACF 2U Board Chair Julia Goldenberg, Kiev City Jewish Community Executive Director Anatoliy Shengait, representatives of the local and international NGOs.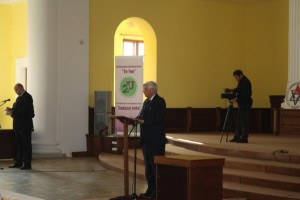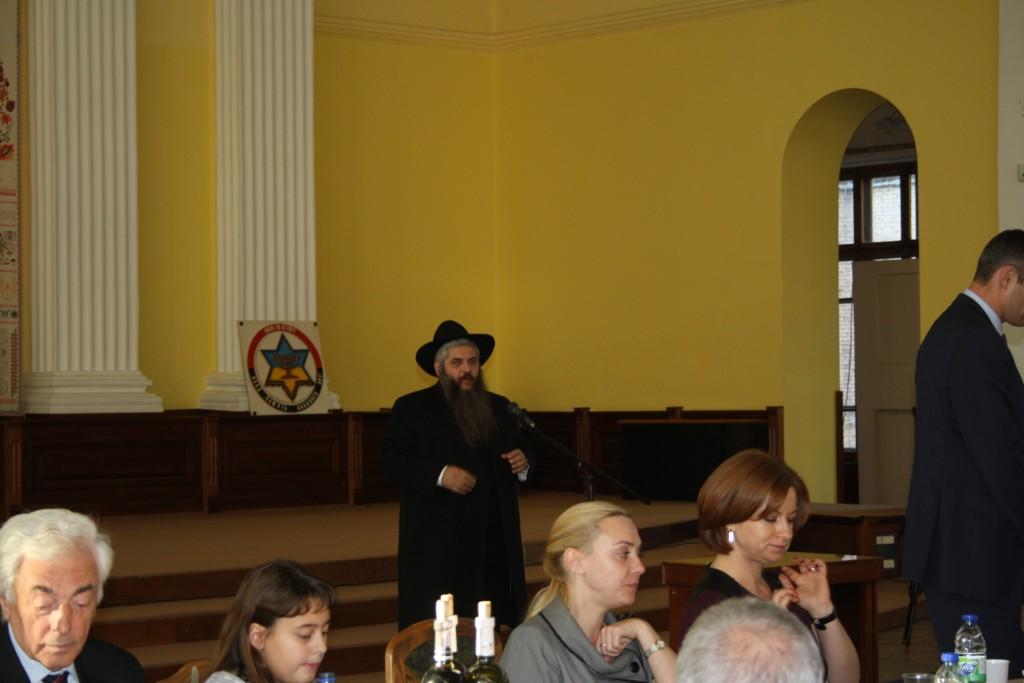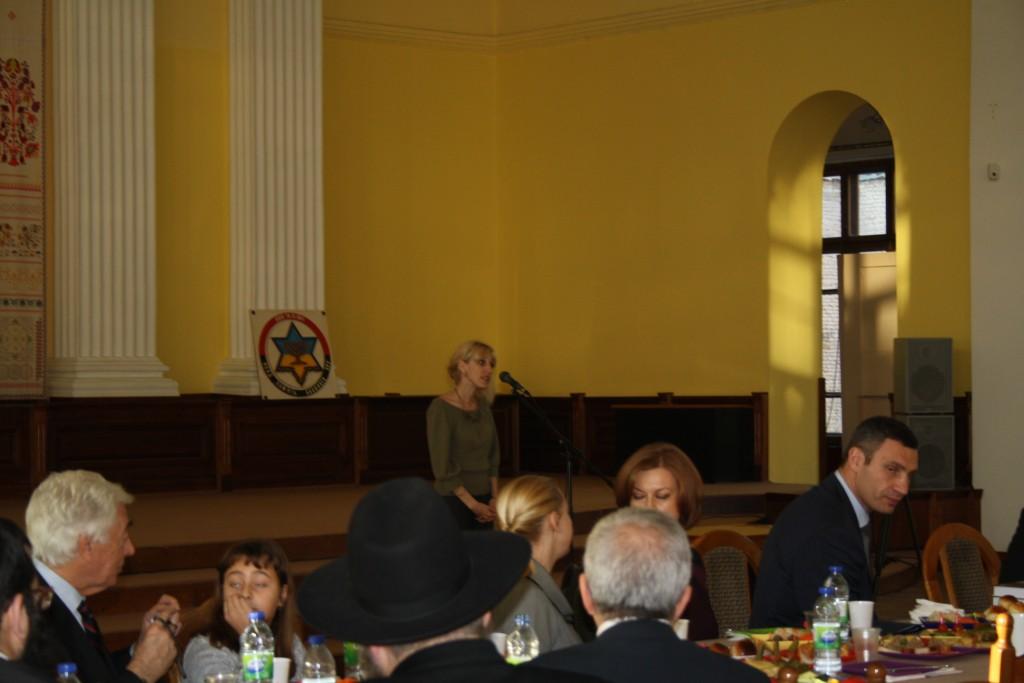 Vitali Klitschko has pointed out that Jews were severely persecuted by the Nazis during the war and many were killed, but there were people who were hiding under threat of death, and these people did their best to save Jews.
Kiev Mayor emphasized that tragedy that occurred in Babi Yar should not be forgotten, as well as the righteous gentiles, who saved human lives.
He said that currently there are about two thousand of the righteous gentiles all over the world and 300 of them live in Ukraine and in Kiev – more than fifty.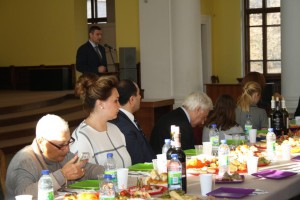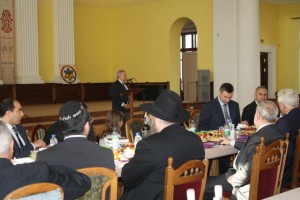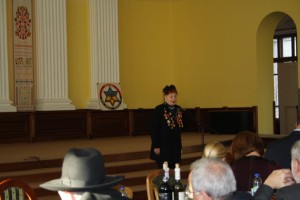 Head of Association of the Righteous Gentiles Sofia Yarovaya warmly thanked all those who provide assistance to the righteous, who are now old and weak and do need support and attention. She and one of the rescued Dr. Boris Zabarko, drew attention of the Mayor and all present that is still there is no Babi Yar museum and Holocaust memorial in Kiev.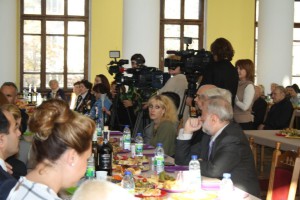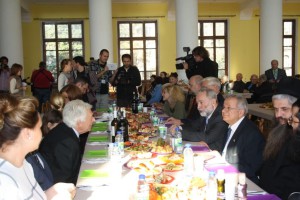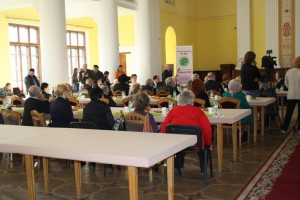 Deputy of the Israeli Ambassador Itzhak Kagan stressed that the State of Israel is always ready to welcome Righteous Gentiles.
ACF 2U Head Julia Goldenberg noted that the theme of righteous gentiles is very personal for her, as her grandmother had been saved by such person, that righteous gentiles are the pride of Ukraine, but unfortunately general population is not fully aware about their heroic deeds. She stressed that righteous gentiles' deeds shall enter into the school curriculum.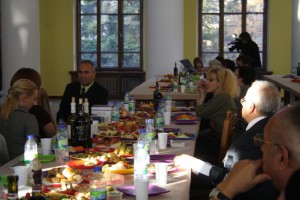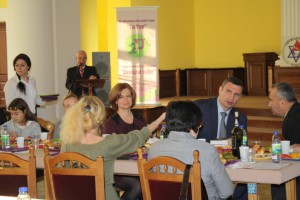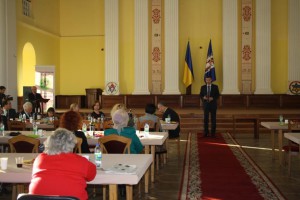 Acting President of the Jewish Council of Ukraine Semen Belman assured the righteous, that the Jewish Council will continue to support them. He expressed regret that not all the righteous gentiles have lived to see the day when there are recognized by socity.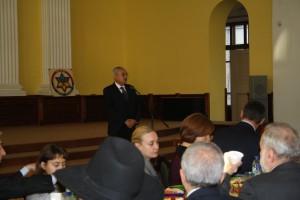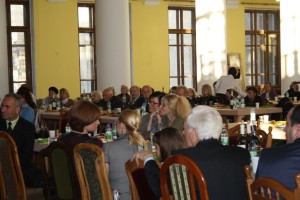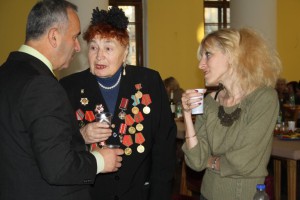 In the address Righteous Gentiles were addressed with numerous wishes of good health and long life. Saying goodbye, all the righteous were hoping that they will be alive to see each other next year.
http://www.news.eizvestia.com/news_kiev/full/431-klichko-posetil-ceremoniyu-chestvovaniya-pravednikov-babego-yara-foto
https://kievcity.gov.ua/news/18113.html
http://religions.unian.ua/religinossociety/1005599-u-kievi-vshanuvali-pravednikiv-miru-yaki-v-roki-drugoji-svitovoji-viyni-vryatuvali-jittya-tisyacham-evrejiv.html
http://www.kievtv.com.ua/stn/item/11137-u-kyievi-vshanuvaly-liudei-iaki-riatuvaly-ievreiv-pid-chas-druhoi-svitovoi-viiny